About Us - Water Treatment Plant Manufacturer
Established in 1996, Gujarat Ion Exchange and Chemicals Ltd is one of the prominent water & wastewater treatment plants located in Ahmedabad, Gujarat. Few years ago, GIECL recognised the growing need for water purification systems and wastewater treatment plants and set out to fulfil the need for drinking water purification plants across the globe. Today it is a promising option for mineral water treatment plans and drinking water treatment plants. During the years, they have put in a lot of efforts to reach where they are.
GIECL has always been a strong believer in moving ahead with changing times. Modernisation and Innovation are crucial pillars of our organization. Providing cost effective water treatment systems is what we have been doing for more than 20 years and can confidently call ourselves one of the finest in the field of drinking water purification plants.
Everyone can sell, but not all can maintain. After sales support is our mainstay. For timely delivery of spare parts to any corner of the world, we have partnered with UPS and DHL. As a company we are result oriented and put our finest consolidated efforts forward to drive the best and most efficient drinking water purification plants and water treatment plants. Our customers are our strength and we strive hard to maintain a strong relationship with all by providing them superior quality products and on time service.
We are forerunners in the field of water Treatment plants, water treatment systems, Bottled Water Plant, Turnkey Mineral Water Bottling Project, Bottled Water Plant, Reverse Osmosis System, Mineral Water Plant, Mineral Adding System, Sea Water Plant, Desalination Plant, Filtration System, Softening Plant, Industrial R.O. Plant, Ultra Filtration System, Natural Mineral Water Plant, Spring Water Plant, Alkaline Water Plant, Demineralization Water Plant, and EDI System, Mix Bed Unit, D.M. Water Treatment Plant for Pharmaceutical Water Solution.
Starting our journey initially with water purification systems, we have grown and added associated products to our product line. We provide guidance and consultation on turnkey project basis on Bottle Filling machine, PET Blow Moulding Machine, Shrink Wrapping Machine for Group Packing, Date and Batch Coding Machine, Conveyors, Air Compressor and Labelling Machines. All machines can be tailored as per the needs of the customer.
With an experience of over 20 years in the field of water treatment systems, we are now ready to share our expertise with the world. We provide consultation on project basis for designing, planning, construction and authorization for Mineral Water Project. We stay by the client's side until they have successfully run their first trial batch.
Our Belief
GIECL believes in innovation cost effective solutions and strives to meet customer requirements with great quality. We constantly strive to upgrade our technical knowledge with respect to water treatment plants and Reverse Osmosis Systems so that we can best meet the challenges faced by the population drinking unsafe water and can speed up the natural processes by which water is purified. We believe in providing exceptional results, exceeding your expectations and building strong customer relationships through our quality of service.
We also provide project consultancy for designing, layout and complete installation of the water treatment plants. GIECL has partnered with patrons in Dubai - UAE, Zambia, Ethiopia, Yemen, Kenya, Nigeria, Zanzibar, Mombasa, Botswana, Bahrain, Nepal, Bhutan, Bangladesh, Sri Lanka, Uganda, Zimbabwe, Swaziland Mauritania, Mauritius, Palestine, Namibia, Tanzania, Mozambique, Zimbabwe, Rwanda, South Sudan, Oman, Libya, Uzbekistan, Niger, Congo, Benin, Ghana, Guinea-Conakry. We provide sales support, services and technical knowledge in all these regions. Bottled water project industry is our forte and we are proud to have installed number of projects around the world.
Our Mission
Being a 22 year old player in the field of water treatment plants and having vast experience in treating various types of contaminated water, has given us an edge over other players in the market. We strive to add extensive experience in our kitty and are open to all kinds of challenges in this field. It is our constant endeavor to upgrade our technical know-how to provide the best water treatment plants and systems.
Our vision
Our vision is to bring in the latest technical know-how in this sector to India and other part of the world. We continuously strive hard to be better than today and eventually the best in the world. With the hope of finding the most technically advanced ways to purify drinking water and employ as many physical plant installations we envision making the world a healthier place.
GUJARAT ION EXCHANGE & CHEMICALS LIMITED
Regd Office:
309, Sarthik Square , TGB service road, Near Info Tower, S. G. Highway, Bodakdev, Ahmedabad-380 054.
Phone No: - +91-79-40051106 / 26852006
Fax No: - +91-79 -26852006
Works:
Lambha : Plot No. 34, NIDC, Stovec Road,
Narol : Narol Aslali High Way NH - 8, Ahmedabad
Export :- md@giecl.com
About Owners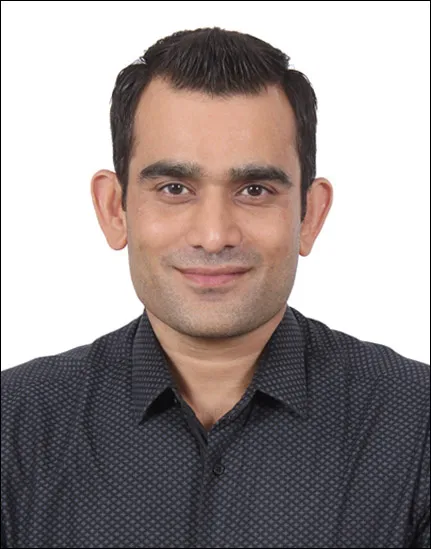 Mr. Vyomesh A. Patel (Managing Director)
Phone No.: -
91-79-40051106/26852006
Mobile: +919825034043
Educational Experience :
Electrical and Instrument Engineer &
Marketing Management
Experience :
13 Years of Experience in Designing, Procurement and marketing of all kind of Water Treatment Equipments
Developed the new concept in year 2000 for Turnkey Bottled water Project and have successfully installed at many places.
About Company
DATE OF ESTABLISHMENT :
SSI REGISTRATION NO. :
IEC CODE NO. :
SERVICES OFFERED :
April 1996
24-007-11-19470
0896001636
Designing & Manufacturing of Water Plants
Turnkey Projects for Plastic and Bottles water plant
Site Visit & Building Lay – Outs
Technical & Electrical configuration of plants
Label & Bottle Designing
Supply of all spares related to water treatment
Document clearance for our export plants
Erection & Commissioning of plant on site
Complete training to the staff at site
Back up for ISI Documentation
Lowest price of Raw material source
Third party inspection such as SGS and other international organization
Details Of The Staff And Workers
Electrical /Instrument Engineer & Assembly
(Senior) with more than 10 years experience. For Shop floor : 4 Nos.
Computer/ Electronics Engineer
For Designing: 2 Nos.
Quality Control Engineer
Panel Mfg. Division: 2 Nos.
Welders
For site jobs : 1No.
Site Supervisors
For site Only : 4 Nos.
Fitters
For Site jobs : 2 Nos.
For Shop floor : 2 Nos.
Administrative Staff at Office: 6 Nos.
For Shop floor : 2 Nos.
We can arrange the extra man power at site or at the factory as
and when required. And the unskilled Staff is not considered in the list.
The Above staff at Assembly floor only. We do fabrication at other units
GIECL has also Participated in few Exhibitions
---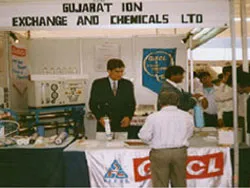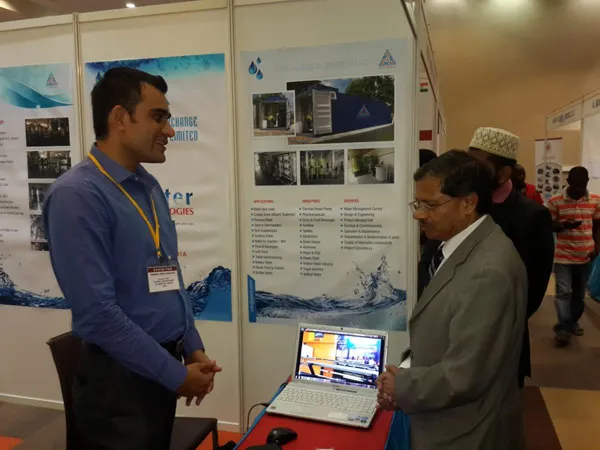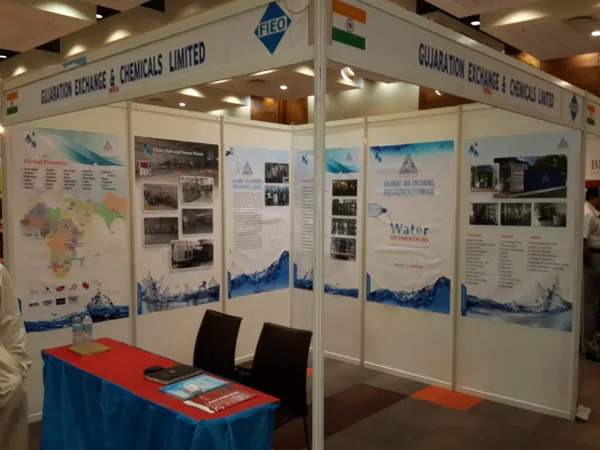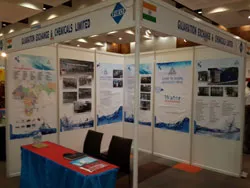 Global presence

South Sudan

Ethiopia

Mauritania

Kenya

Zanzibar

Tanzania

Uganda

Botswana

Namibia

Mauritius

Yemen

Libya

Ivory Coast

Niger

Nepal

Bangladesh

Abu Dhabi

Nigeria

Mombasa

Swaziland

Mozambique

Congo

Sri Lanka

Rwanda

Zimbabwe

Palestine

Bhutan

Uzbekistan

Ghana

Cotonou Benin