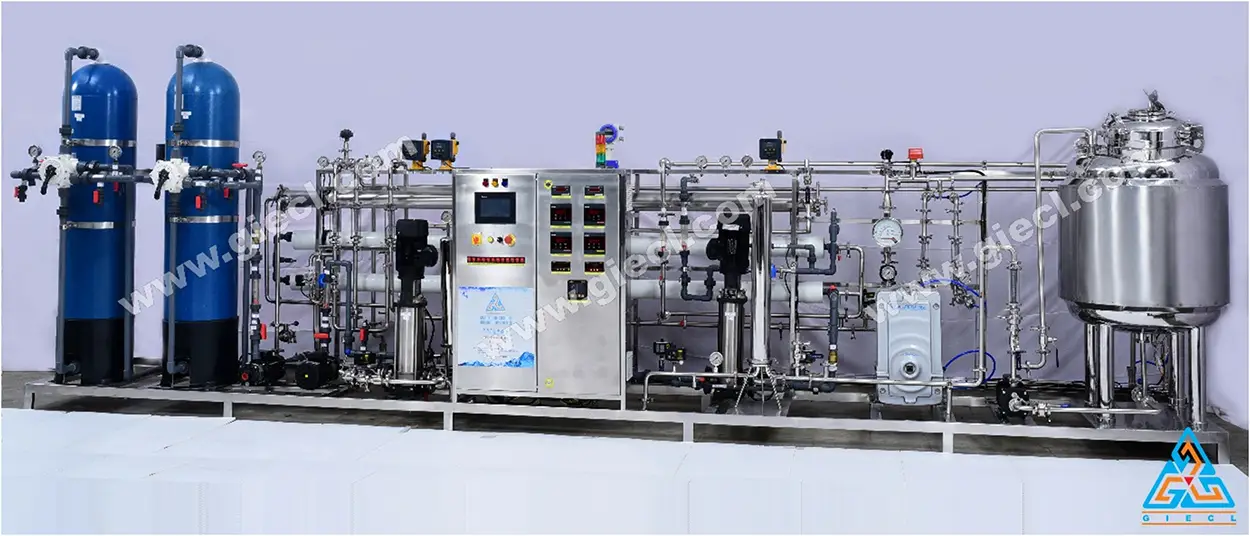 500 LPH Two Pass RO with Electrodeionization (EDI) System (hot water sanitization of purified water system)
Purified water is prepared by RO System and is collected in a water storage tank with the required capacity. At different points of use, a separate heat exchanger is provided to bring down the temperature of hot circulating water as and when the need arises. There is a back pressure valve in the return line, instruments and on/off valve are for controlling the system operation and water quality.
After all, each customer has a different purified water generation system requirement. So, each plant of purified water is custom made by GIECL, whatever its capacity. Every plant is produced by understanding customer specifications in detail and is manufactured with the dedication towards building an effective, safe, and reliable system for the nation. A small enterprise engaged in contract manufacturing has a need which differs from an international conglomerate. Thus, no plant is entirely like any other. Our all-Purified Water Generation System meets international guidelines and also ensures product quality and profitability. All Purified Water Generation System are pre-tested, validated, compact and ready-to-use.